There have been too many occasions recently where I've been asked the questions, "Why are you single?" and "Why aren't you dating?" You would think after being asked these questions so many times I would be properly prepared to answer them. Unfortunately, that's not the case. I'm usually completely caught off guard – like a politician with his pants around his ankles and beautiful young thang between his legs – every time I'm asked these questions. What can I say? I'm too lazy to draft up a prepared statement – I guess there goes my chances at ever becoming president. Yet, I have been giving my 'singleness' some thought. The only thing is I've been looking at it from an entirely different perspective and I've been asking myself an entirely different question. What I'm interested in discovering is whether or not I'm undateable. As I've come to realize, there are five things about myself that are included on many women's undateable list. So, I've decided to share those things with you and let you be the judge of whether or not I'm undateable.

Must be This Tall to Ride
Ah…Height! It's the barrier that divides beautiful women from Oompa Loompa's…and me?! What can I say ladies? I'm sorry to ruin your illustrious e-vision of me, but I'm short. I can't dunk a basketball, you can't fit your entire forearm into my shoe and there's the possibility that people may assume that I'm your son, nephew or little brother when we're out in public – queue Skee-Lo's 'I Wish'. Trust me ladies, I get it. You desire a tall man for many reasons. For some it's the safety and security, others it's the increased probability of catching a trouser snake and for a few of you out there it's all about acquiring the seed that will allow you to birth the next Dwight Howard or (insert giant's name here). Personally, height is no longer an issue for me – Thank God for that. I've come to realize that either a woman is going to like me or she's not.  If she's going to let my 5'6 frame hinder her from experiencing my greatness, that's her loss.
Moves Like…Urkel
I know what you're thinking, "Boy, you short AND you can't dance?! FYL!" Woe is me, but that is the reality of the situation. Outside of two-stepping there isn't much more I can do on a dance floor – without making a fool of myself or thinking that I'm making a fool of myself. I can admit that I've allowed fear and people's perception to keep me frozen against the wall like I'm playing freeze tag, but I'm praying that behavior won't last forever. I know I need to learn some moves between now and my first official dance with the wife. In my mind, I'd ideally love to learn how to dance with my future wife. I can see her dragging me to a dance class and laughing uncontrollable once she realizes just how severe my case is. I may have moves like Urkel, but I gotta give him credit for not being afraid to showcase his moves to the world. You couldn't catch me doing that. I'm such a punk!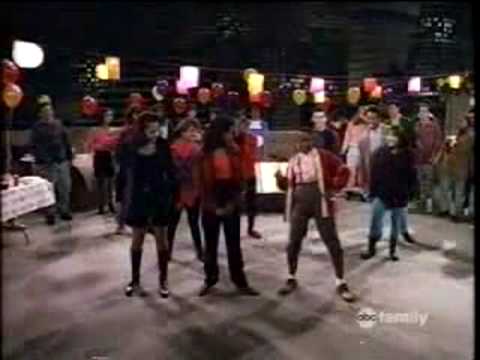 There's No Place Like Home
I don't know how many women are left after realizing I'm a short dude who can't dance, but this next revelation is likely to cut that number in half. Simply put, I still live at home.
"With yo mama?!"
"Yes, with my mom."
 "Aw hell haw!"
"You leavin'?"
"Yeah, boy. I need a man in my life."
"To the left…the door is to your left…pull don't push…you have to pull the door…okay you got it."
SLAM!
"Nice meeting you too."
Any questions?
Mama's Boy
If living at home wasn't bad enough in the eyes of most women, wait until they realize I'm likely to be considered a Mama's Boy too – talk about a 1-2 punch. I'm not ashamed to admit that I have a close relationship with my mother. I've actually come to value this relationship because for many years it was just the opposite. Growing up, me and my mother used to be at each other's throats all the time. Yelling, disrespect, snide comments and even beatings – can't forget those. I don't know how much of that was the result of my father not being around, but it was what it was. I feel like the best thing my mother ever did was kicking me out of her house. That was the first time in my life I realized just how vital of a role she played in my life. From that moment forward I made up my mind that I'd do all I could to maintain a loving and positive relationship with the queen who gave me life. So yes ladies, I'm a man who talks to his mother regularly, seeks her wisdom and guidance when I'm confused and takes her out from time to time to remind her of how much I appreciate her. If that makes me a Mama's Boy, I'll be dat. If you can't deal with that…the doors to your left.
Imperfectly Perfect
If you're looking for perfection, you won't find it in me. I'm far, far, far from perfect. I have fears, insecurities and even lack confidence, self-esteem and self-love from time to time. For a long time I used to beat myself up because I couldn't offer myself to women as a perfect man. Either I wasn't tall enough, couldn't dance, didn't live alone or make enough money or simply thought a woman couldn't possibly be interested in me. I allowed those fears and insecurities to take root inside me and even hinder me from approaching women. I was weak and allowed fear to control me. I was led to believe I would have to be perfect in order to garner a woman's time and attention. Thankfully, I've recently come to realize that isn't true. With the assistance of God, my mother and one of my best friends, Marley, I now know that who I am is more than enough. If a woman is truly meant to be in my life she won't have a desire to change me or control me. Who I am, with all of my imperfections, will be perfect…for her.
You be the Judge
1 – Short
2 – Can't Dance
3 – Lives at Home
4 – Mama's Boy
5 – Imperfect
Well there you have it, five things that in the eyes of some women would make me undateable. You be the judge, do you think I'm undateable?
If you enjoyed reading this piece, please make sure you SUBSCRIBE to Up4Discussion.org in order to stay up to date on the latest and greatest content. All you have to do is enter your e-mail address in the box along the right column and press SUBSCRIBE.

Thank you so much for your continued support Family!