Random 7 w/ She Traces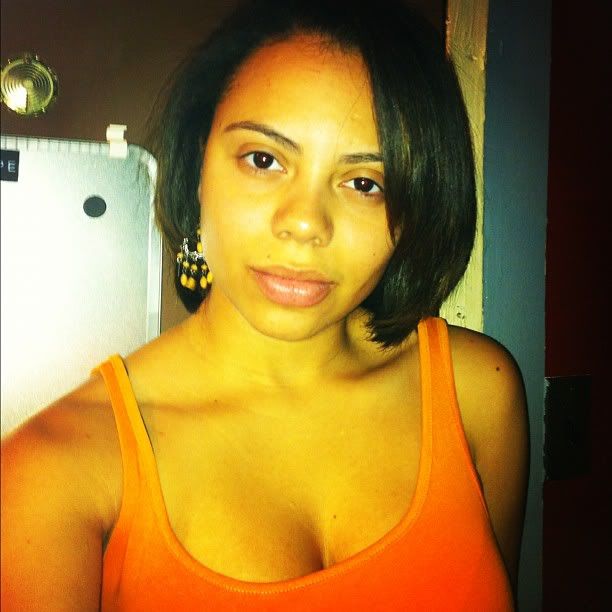 Describe, in detail, what you think makes a woman a good wife.


I believe God's Word for what makes a Godly man and woman, in other words, what characteristics they posses. The same goes for the duties of husbands and wives. There's plenty debate surrounding what the Bible means when it talks about wives submitting to their husbands, and allowing their husbands be the head of the household. In theory, that makes sense to me- you can't function for too long with FIRE and FIRE in a relationship. Somebody has to be water at times; it's something a couple has to negotiate. What sometimes puzzles me about interpreting the Bible is… practicality. Many Christians know the scripture Proverbs 31. All men want a PROVERBS 31 Woman, or a woman of noble character.  But what does she look like by today's standards? For me, I want my personality traits to be balanced. I don't want to be too strong, or too soft. I want my actions in the marriage to stem from love, and not fear. Fear has no room in a relationship, let alone a marriage. Sometimes it's hard not to want to automatically protect your heart, but this a risk you take for taking that leap of faith. Also, I think a good wife will fight for her marriage, she won't be so quick to give up.




Have you ever made a New Year's resolution and kept it? If not, what is a resolution you hope to one day keep?
I stopped making New Year's resolutions a while ago, but I am happy that this year (2011) I have been writing consistently. I've always wanted to keep a physical journal, but writing is somewhat of a lost art now-a-days and I only really do it when it's necessary. I have tried to make a smaller feasible goal of documenting my trips (no matter how short or long) and I think that's a good way to capture the sensory. Pictures tell a lot, but there's nothing like writing down how you felt, what you smelled, what you ate, and what you saw soon after it happens. It makes for better blog posts, too!




What is a song that speaks to your soul every time that you hear it? What is it about that song that you enjoy so much and what is the song saying to your soul?
 Your Joy by Chrisette Michele is a song she dedicates to her father. It's reminiscent of those songs fathers and daughters dance to at weddings. I like it because although I didn't have a father present, I like to close my eyes and imagine the things she describes… that's how it speaks to the inner me. Years ago I probably would have been bitter about the song, but today at 26 years old, I let the anger go.




If you could change 5 things about the world today, what would they be and why would you change those 5 things?
1. I would like to see Che Guevara's dream come true- a united Central and South America to form ONE Country with ONE currency and democracy.
 2. I would eliminate terminal diseases/or death . (I can't imagine the Garden of Eden, or the concept of EVERLASTING LIFE where there's no death, or sickness–even in my dreams!)
3. I would like to see the world move more towards literacy, it seems the internet age is making children rely more on technology for quick (and sometimes inaccurate results) but it's still not promoting them to think for themselves!
 4. On that note, I would like to see education become a PRIORITY for the U.S. I recently saw a film about education in Finland, and they got shorter school days, no homework, most kids start school at the age of 7 and still their test results are in the TOP 5 on international standards.
5. I would stop ALL CRIMES against children.




Have you ever experienced an orgasm? If so, what position did you experience in? If not, what position do you think you would receive it from?
Yes, in many positions. Especially the one you're thinking about right now.




What are your Top 5 music albums? Explain why you chose those 5 albums.
1- My Life- Mary  J. Blige. Growing up I was a die-hard Mary fan, now I've fallen back a bit but this was still a classic.
2- Black Summers' Night- Maxwell. This album is just sexy, and seeing him perform it live also made it come alive for me. His background singers were also his instrumentalists, mind-blowing!
3- Life After Death- BIG. I grew up around lots of uncles and cousins and listening to too much rap growing up, so this album was instilled in me since before I could even understand what 'crack' or a 'mad rapper' was.
4- Anything from a Disney soundtrack- I grew up with plenty of Sing-Along's and I never realized how music is the backbone to the Disney flicks.
5- West Side Story soundtrack- I love all the songs in this classic.




If your life was ending in the next five minutes, what would be ONE final positive impact you would want to leave on the world?


When I was in Costa Rica, someone told me, 'vida solo hay una' which loosely translates into 'There's only one life' or 'we only get one chance at life'…so why spend it second-guessing yourself or your decisions? Why not step out of your comfort zone from time to time? Try cooking a new dish! Go somewhere you wouldn't usually! Say hello to someone first, who cares about who's looking at you? It can be as simple as that.
Click Here to Visit She Traces' Blog

Increase the Random 7 Experience by Doing the Following:

Comment on any of She Traces' answers
Share your answers to the questions that She Traces was asked