Random 7 w/ KDaddy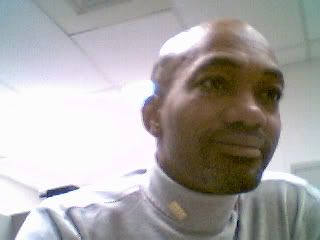 How differently do you think the world would be today without Facebook, Twitter and other forms of social media?
It would be very different without social media; instead of tweeting or updating one's status for the entire world to see, we'd still have to find other ways to reach out and touch each other, like really using a telephone as a telephone.  The thing that bothers me about it isn't that it exists – it's how people use it and how we see facets of their behavior that's better left unseen.




Describe, in detail, your most embarrassing moment to date.
I guess it would have to be having my son-in-law telling me that he wanted to experience bi sex with me.  He said it and despite my belief that there weren't many things left that could embarrass me, well, it did.  When I asked him why, I felt even more embarrassed because he said that while he's always wanted to find out what the deal was about two guys getting busy with each other, there was no one on the planet he trusted for this other than me.  I felt flattered, really honored… but horribly embarrassed, too!




Who or what has been the greatest motivator in your life? Explain.


My mother has been my greatest motivator – my hero.  I watched her raise me and my siblings after a broken marriage and being deep in debt; her bout with breast cancer; the death of my only brother; and through it all, she always demonstrated to me that no matter how bad things get in life, you can keep your head up, stand tall and proud and, most of all, succeed.




If you could have a one-on-one conversation with anyone, dead or alive, who would it be, what would be topic of discussion and why did you choose that individual?


I'd want to talk to my brother to find out the real story about why he felt that his life was over and why he allowed himself to be killed.  I choose him because I'd really like to know why he chose to give up and why he refused to listen when everyone was giving him good advice for success in life.




List and explain 5 things that attract you to women and 5 things that attract you to men.
I'll answer the easy one first.  As a dyed-in-the-wool bisexual, I've known for years that I don't find men attractive in the same way I do women and that, other than their personality, intelligence, stuff like that, the thing I find attractive is their cocks.  With the fellas, the thing I find attractive is the possibility of being intimate with a guy – but in a non-romantic kind of way.  You don't have to like men like you do women to get up-close and personal with his dick – and that's oddly attractive while still being a man in every aspect.  Women are a little harder to explain; there are the physical qualities all women have; ask me if I like tits or ass and my answer is always, "Yes!"  The things I really find attractive about women is a lot deeper than that; their personality and intelligence; their outlook about life, their level of maturity… and just the fact that they're women.




If you had the ability to cure any ONE disease, what disease would you cure and why?
HIV/AIDS; it's a horrible disease and one that takes the fun out of life – having sex and not having to worry about a death sentence doing something that's fun and vital to our survival as humans.




If your life was ending in the next five minutes, what would be ONE final positive impact you would want to leave on the world?
Always strive to be the best you can possibly be and to not have any regrets about not having done something.  I had a stroke five years ago and there was a moment where it could have been all over for me and the one thing I found myself thinking about the most were the things I hadn't done – then resolving to try to get them done while I could do them and enjoy them.
Click Here to Visit KDaddy's Blog

Increase the Random 7 Experience by Doing the Following:

Comment on any of KDaddy's answers
Share your answers to the questions that KDaddy was asked