Random 7 w/ D.L. Sparks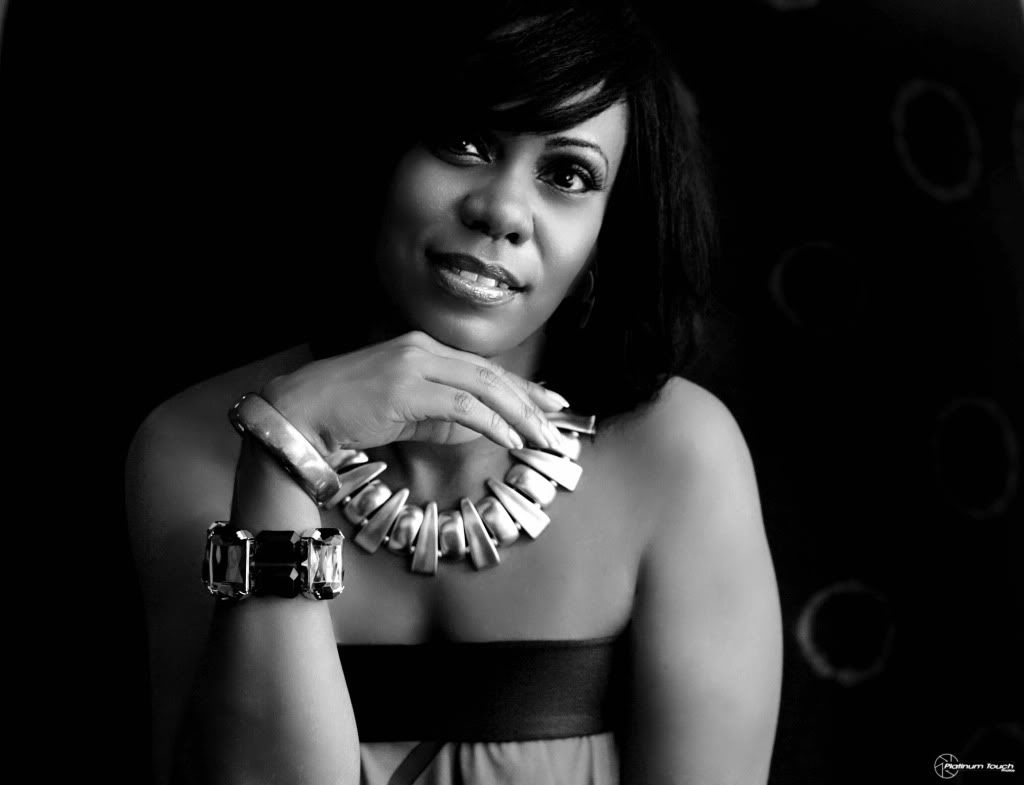 Could you enter into a serious, committed relationship with someone who is still friendly and keeps in contact with their ex?
This is a very delicate situation that only mature and open-minded people can be involved in. Personally I could if the person I was dating was open and honest about the entire situation from the beginning. Nowadays coming across someone without kids is hard so meeting someone who isn't in contact with an ex in one way or another is pretty rare. I think it's when the sneaking and lies start coming into play that things start getting dicey and I'm one who doesn't tolerate "extra" so I need all cards on the table from the beginning. I don't like the "Oh by the way…" conversations five or six months in cause that's when you get cut off.




If a man proposed to you and then cancelled the engagement, do you think you should give him the ring back? Explain.
Honestly yes I do. He purchased it as a representation of something that is obviously no longer there and to hold on to it would be delusional on my part. Not to mention it would be a constant reminder of a relationship, a very serious one, that didn't work out. So yes he could definitely have the ring back. I would offer it now if he doesn't take it….*shrugs*that's a different story. At that point that's when stones and settings can be changed and it becomes a BANGING right hand ring.




If you could instill one lasting message in every child, what would it be?
To wake up every morning and take one big HEAPING dose of self-respect and remember not everyone is worthy of your time or your friendship. You have to love YOURSELF above everyone else and NEVER put anyone's need or wants before yours. It's not about being arrogant or conceited people will treat you the way you demand to be treated. If you want to be taken seriously then you need to act accordingly.




Why do some women find bad guys so attractive?
I truly believe that for some women the whole "bad boy" appeal is the perception of security. Women like to believe that their man can (and will) take care of them on every level. I could dig a little deeper and say it goes to the whole "wants a man like her dad thing" but that's too deep. Bad boys give off the air that they will handle their business by any means necessary so a woman innately finds that attractive because that's how we're wired. Not saying women should be considered weak but men are wired to dominate and provide and men who are a little rougher around the edges adds a little extra intrigue to that.




What is something dangerous/adventurous/extreme that you would be willing to do at some point in your life and what is something dangerous/adventurous/extreme that you would never be willing to do? (Examples: Bungee Jumping, Hang gliding, Skydiving, Whitewater Rafting, etc.)
I've always wanted to skydive. I see that as such a freeing experience because you literally have to let go of EVERYTHING and jump and in so many ways that mimics a lot of life experiences. Just letting go and taking the leap of faith. I'd have to say I'd stay away from would be anything involving water, especially angry water. Whitewater rafting….nah…y'all can have that, it has nothing to do with hair and yes I can swim. But drowning is not a pleasant way to die. LOL! Anytime I have to 'fight' water to get to where I need to be…I don't need to be there.




Scenario: If you've been in a committed relationship for a long time (5yrs+) and the man you're with has no plans of proposing to you anytime soon and you get pregnant, would you be more likely to force him to propose to you so you don't conceive the child out of wedlock or would you remain in the relationship or leave and have the child and gain a baby daddy?
Realistically I can't see myself in a relationship that long and not knowing where we are headed and then on top of that getting knocked up. I'm way too grown for that but hypothetically speaking if I fell and bumped my head and ended up in this situation I would probably just have it on my own if the relationship didn't work out because if I have to "force" anyone to propose then I don't need him and he don't need me. I want to have a lifetime of happiness with someone not a few years of misery mixed with happy moments just because I wanted a wedding and not a marriage.




If your life was ending in the next five minutes, what would be ONE final positive impact you would want to leave on the world?
I would want people to realize that all black women aren't money hungry, half-naked, dick chasing Twitter hoochies stalking men with status or a pocket full of cash. There are those of us that are deeper than a bottle cap full of water and respect ourselves enough to illicit respect in return and we do just want to fall in love once, whether he's rich or not.
Click Here to Visit D.L. Sparks's Website

Click Here to Visit D.L. Sparks's Blog Sex in the Peach

Increase the Random 7 Experience by Doing the Following:

Comment on any of D.L. Sparks's answers
Share your answers to the questions that D.L. was asked