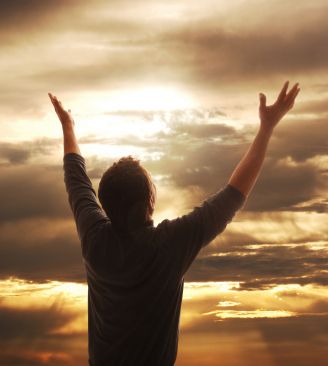 Are You Real With You?
"But the Lord said to Samuel, "Do not look on his appearance or on the height of his stature, because I have rejected him. For the Lord sees not as man sees: man looks on the outward appearance, but the Lord looks on the heart."
1 Samuel 16:7 (ESV)
Continuing to dig into the topic of "Are You Real With You?", lets revisit what it is first. Easily we say yes I'm being real with myself because facing the truth is much more difficult. Often times we would rather not even think about what we should fix or work on because we began to think about all the work ahead. Many times most of us aim for the low effort things in life, but the low effort things in life also come with a high risk. Sometimes its not that you can't do it or accomplish a goal or task, its mostly because you just don't want to. Proverbs 10:4-5 (ESV) tells us, "A slack hand causes poverty, but the hand of the diligent makes rich. He who gathers in summer is a prudent son, but he who sleeps in harvest is a son who brings shame." I remember hearing a term used about a year ago and I never understood it because I thought as a Christian this couldn't happen. But the pastor asked the congregation, "Are You A Lazy Christian"?
There was this young man who had a routine of coming home and watching shows until he went to sleep. These shows really didn't do anything but promote violence, constant gossip and exposed other people's drama filled lives. He considered himself to be a Christian but there weren't things about him that "showed" he was a Christian, in fact everything he did pointed to the opposite of that. He was very casual in the way that he displayed Christ. He would only go to church on Sundays and often find excuses as to why he couldn't go to bible study during the week. Just like this young man, we all don't think the things that we do can affect us, but he slowly began to see first hand how he wanted more of the worldly things and its entertainment compared to God. Even on Sundays, he couldn't wait to get home to watch his favorite shows that he had recorded. After a while he began to see that these shows were all he could think about. In conversation he would bring these characters up and not realize that his life was based off of someone else.
There is this quote that I would hear when I was young from the older people that said, "What you feed your mind, you will become in time". I never knew what that meant until I got older and started to notice that I didn't change my environment, but that my environment changed me. If we are not the cure to a problem, then we are the poison. He was in church one Sunday and all he could think about was getting back home to watch some shows that he recorded and the pastor said something that hit his heart. The pastor said, "Whatever you do that takes up most of your time that God is not involved in, that's what keeps you from Him". The book Mark 3:24-25 (ESV) says, "If a kingdom is divided against itself, that kingdom cannot stand. And if a house is divided against itself, that house will not be able to stand." In this case, his house was himself. At that moment he realized that the enemy used something that he had never had an issue with to interfere with a personal relationship with God. The enemy understands the farther he gets you away from God, the closer he gets you to him, because there is no in between.
Granted, there are things in life that plague us daily. The want to be better people, but can't seem to figure it out. The desire to have a more Christ filled life, but don't know where to start. That constant fight with the world and its "things". But in Hebrew 13:8-9 (ESV) it says, "Christ is the same yesterday and today and forever. Do not be led away by diverse and strange teachings, for it is good for the heart to be strengthened by grace, not by foods, which have not benefited those devoted to them." The principles and doctrine of Christ haven't changed and won't…we have. So ask yourself today, Are You Real With You? Are you that "lazy Christian" that was spoken about earlier? It's never too late to change although the enemy constantly tells us that. There is no greater love than the love that Christ provides for His people. I challenge you today, to ask God to reveal to you "areas" where you need to change and improve but allow Him the lead in the restoring process. For our help is in the Lord!
Be Blessed!
If you would like to join the Words of Encouragement e-mail group contact ThisisGS
If you enjoyed reading this piece, please make sure you SUBSCRIBE to Up4Discussion.org in order to stay up to date on the latest and greatest content. All you have to do is enter your e-mail address in the box along the right column and press SUBSCRIBE.

Thank you so much for your continued support Family!
| | |
| --- | --- |
| Get FREE Up4Dsn Email Updates! | Follow us! |